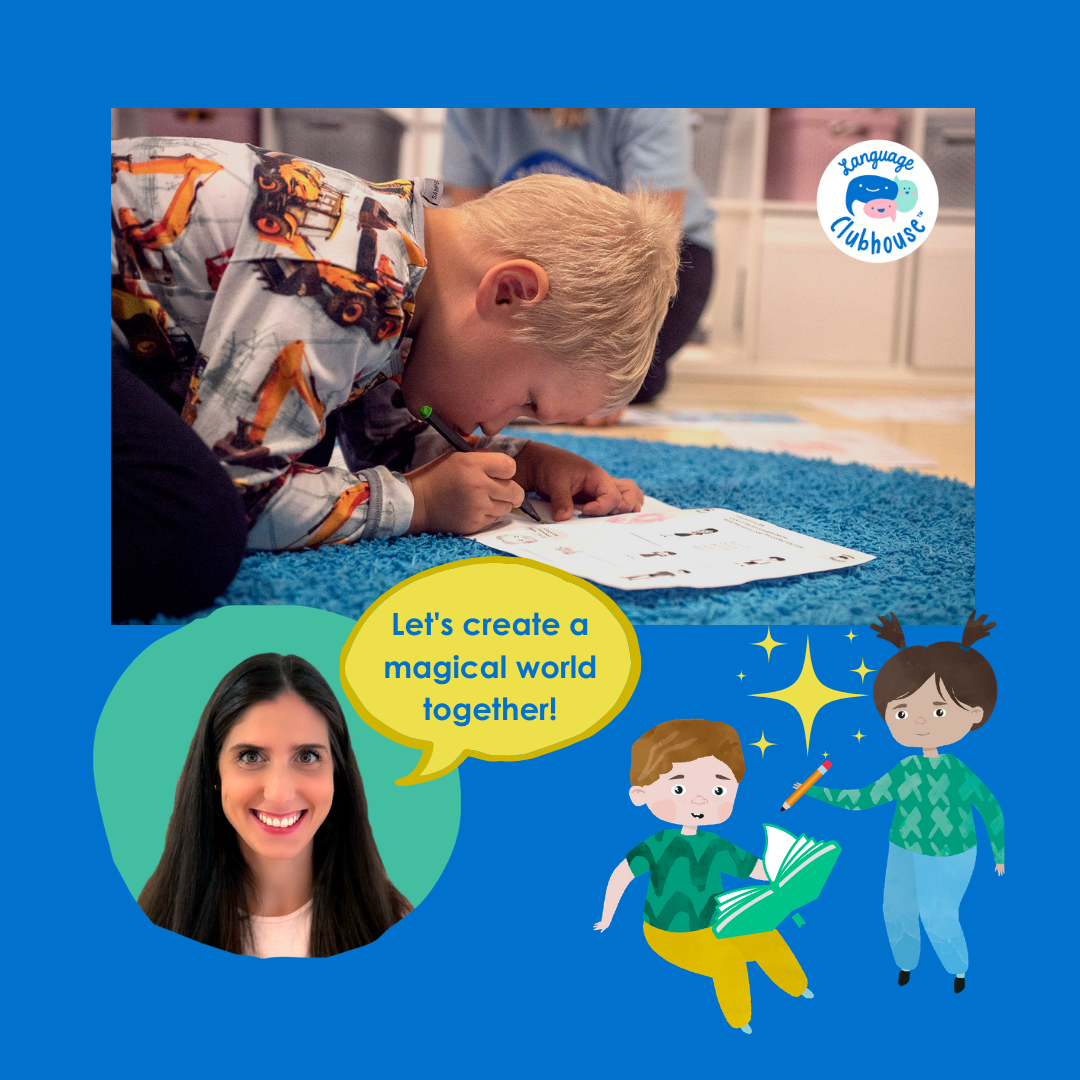 1 2 3 LEARN TO WRITE WITH ME!
Little writers online live course in English with Language Clubhouse teacher Elisa Ciamporcero
This online course has the aim to teach kids how to create stories and magical worlds from a white piece of paper. Lots of kids have fantasy and ideas but don't know how to use their amazing qualities and create something beautiful. Every week we will answer a different question: who, what, when, where, and why on  the very last lesson we will see our book finished, colored and ready to be read.
Timeframe: 45 mins
Duration: Once a week for 6 weeks.
For Whom:  Kids in different age groups from 7-9 years old, and 10-12 years old.
What materials: Children's' fantasy and a lot of ideas. During the course they will only need paper and a pen to take notes and create their own story lesson by lesson.
CORSO DI SCRITTURA CREATIVA ONLINE
1 2 3 Scrivi con me!
Piccoli è corso LIVE online con la nostra insegnante di Language Clubhouse Elisa Ciamporcero.
Questo corso online ha l'obiettivo di insegnare ai bimbi come creare storie e mondi magici da un pezzo di carta bianco. Molti bimbi hanno tanta fantasia e idee ma non sanno come usare le loro favolose qualità e creare qualcosa di unico. Ogni settimana, risponderemo a una domanda: chi, cosa, come, quando e perché e nell'ultima lezione i nostri piccoli scrittori potranno vedere il loro libro, colorato e pronto per essere letto.
DURATA: 45 minuti.
FREQUENZA: una volta a settimana per 6 settimane.
PER CHI: Bambini tra i 7-9 anni e 10-12 anni.
MATERIALE: la fantasia dei piccoli e tante idee. Durante il corso avranno solamente bisogno di un foglio di carta, una penna per prendere appunti e poter creare la loro storia lezione dopo lezione.
CURSO DE ESCRITURA CREATIVA ONLINE
¡1 2 3 Escribe conmigo!
Pequeños escritores es un curso LIVE online con nuestra profesora de Language Clubhouse Elisa Ciamporcero.
Este curso online quiere enseñar a los niños cómo crear historias y mundos maravillosos desde una hoja en blanco. Muchos niños poseen ideas buenas y únicas, pero no saben cómo usar estas cualidades para crear algo maravilloso. 
Cada semana, contestaremos a una pregunta entre las siguientes: quién, qué, cuándo, dónde y porqué. Y al finalizar el curso los niños verán su libro acabado, coloreado y listo para ser leído. 
Duración: 45 minutos
Frecuencia: Una vez por semana durante 6 semanas
Para quién: Niños de edades 7-9 y 10-12
Material: La fantasía y las ideas de los niños. Durante el curso, los niños, necesitarán solamente papel y boli para apuntar informaciones y crear poco a poco su cuento.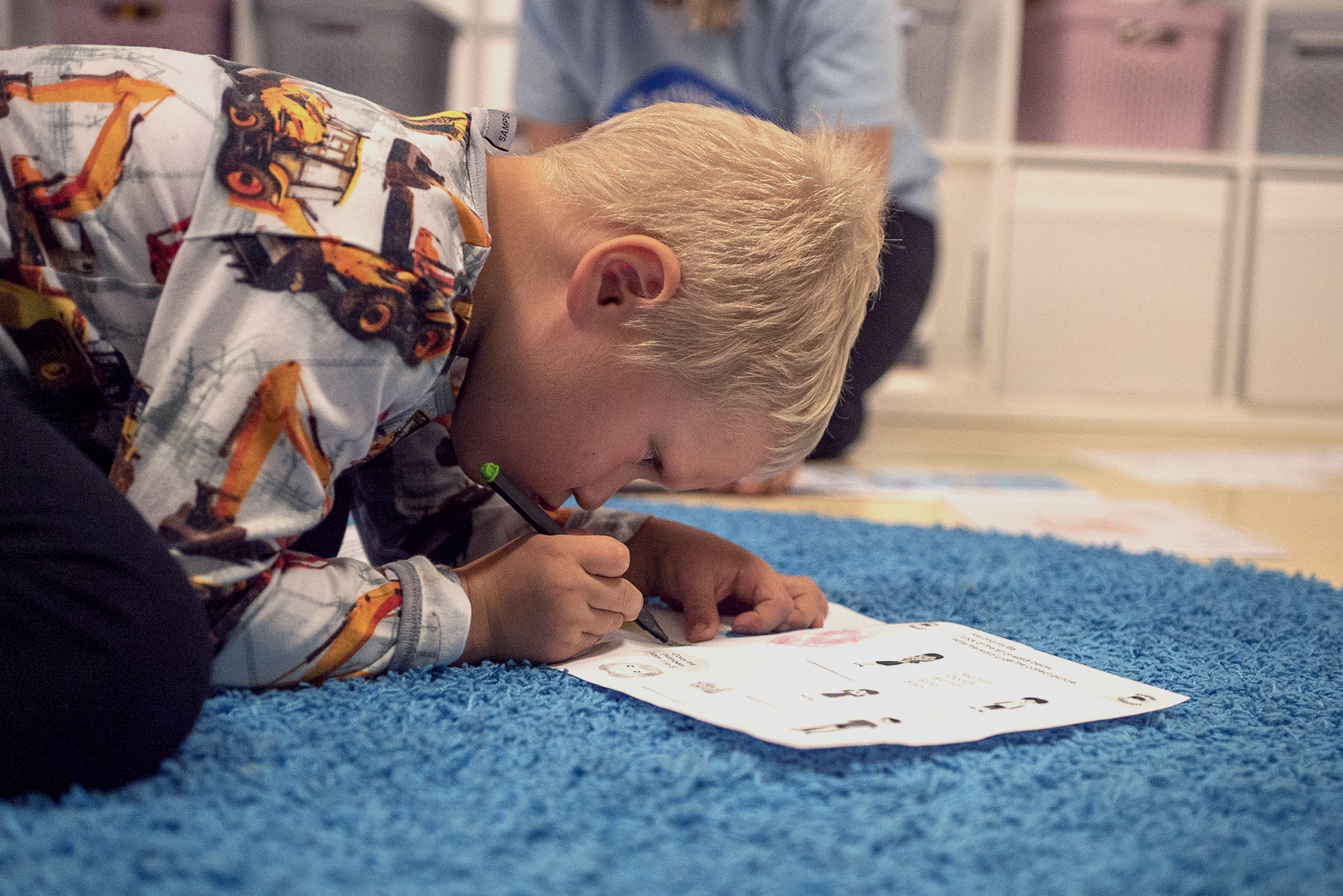 READY TO CREATE A MAGICAL WORLD?
AIMS:
to be creative and to create new ideas
have fun and learn new vocabulary
develop writing and language skills
learning to see outside of the box
OBJECTIVES:
being able to write a real and complete story
learn little secrets about the writing world
introduction to the editorial world
complete own book ready to be read
PRONTI A CREARE UN MONDO MAGICO?
PROPOSITI:
Essere creativo e creare nuove idee
Divertirsi e imparare un vocabolario nuovo
Sviluppare la scrittura e le capacità linguistiche
Imparare a pensare in modo diverso!
OBIETTIVI:
Essere in grado di scrivere una storia
Imparare piccoli segreti del mondo editoriale
Introduzione al mondo editoriale
Un libro scritto da te pronto per essere letto da tutti!
¿ESTÁIS LISTOS PARA CREAR UN MUNDO MÁGICO?
PROPÓSITOS:
Mejorar la creatividad del niño y su capacidad de crear nuevas ideas
Divertirse y aprender nuevas palabras
Desarrollar la escritura y el lenguaje de un modo diferente
OBJETIVOS:
Ser capaz de escribir una historia
Aprender pequeños secretos del mundo editorial
Introducción al mundo editorial
Tener entre las manos tu propio libro listo para que todo el mundo lo lea