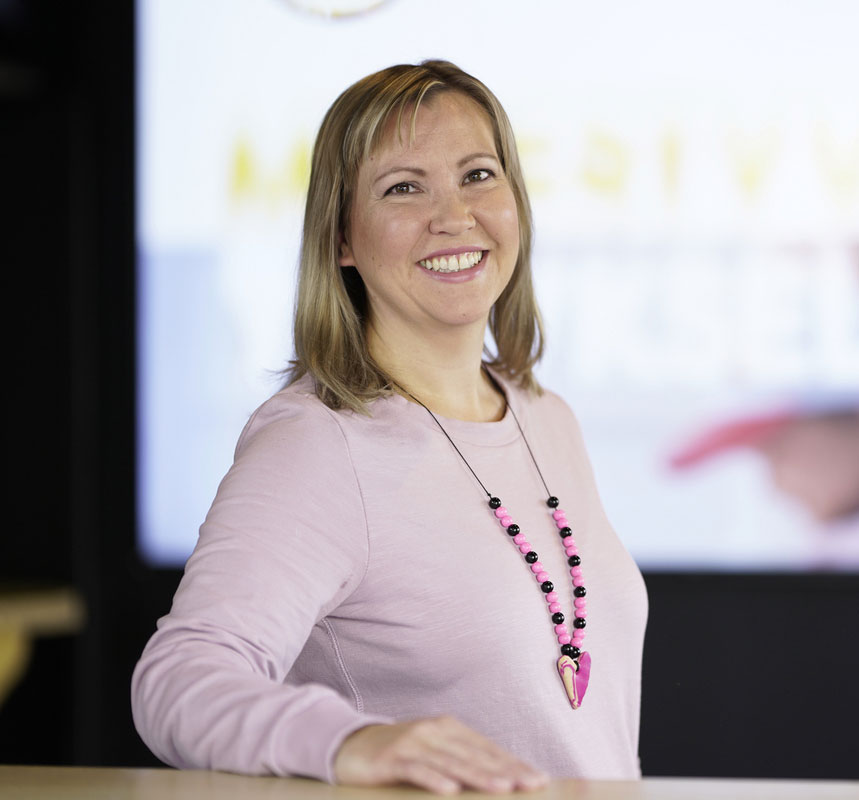 Founder
Becky Luoma
Finland/USA – knows all the best ways to spark learners motivation!
Becky has 10 years of experience teaching young children English in Finland at kindergarten, preschool,hobby and sport clubs. She has lots of practical skills in how to teach young learners English. She has experience leading teams and training educators in the field. Becky has trained over 100 early childhood educators on the topic of supporting early additional language learning.
Becky has a passion for motivating children to learn languages and cultures and helping them find their strengths in learning English. She also has 4 children of her own and is busy with sports and music hobbies.
Becky knows the methods and practices to create the right joyful learning environment!
"The two training evenings gave us strong support for what we have been doing here at Jouppi daycare for years. It was important to get familiar with the research that supports the working methods. New topics and issues came up during the training evenings and also lots of new ideas. The Language Shower method increases the significance of children's language development. Training evenings rating 5/5. Nice and functional training sessions." –Sari Rahkola, Jouppi Daycare Manager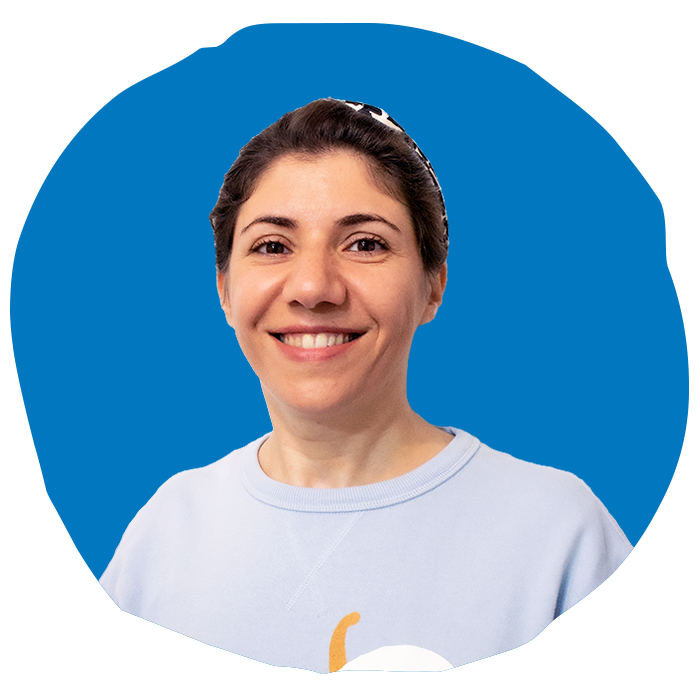 Finland/Iran – a philosopher, an expert in the field!
Rezvan has 15 years of experience teaching English to children and adults in Iran and Finland. Rezvan is a program manager, Senior teacher trainer  and researcher for Language Clubhouse. She has a Ph.D. in TEFL (Teaching English as a Foreign Language) as well as CELTA and DELTA certificates. Rezvan loves to teach English, has a passion to work with children and does a lot of research! Rezvan also speaks Finnish and Persian.
Revzan knows the science and pedagogy behind kids becoming multilingual!

Education
Early childhood education staff training inspires professionals to start and develop foreign language teaching in their workplace, gives concrete ideas and clear operating methods. Language Clubhouse offers training all over Finland and abroad. We offer tailor made packages to suit your training needs.  We offer training in Finnish, English and Spanish languages.
Contact Becky and order your training package today!
Package 1:
ABC´s of
Language Enrichment
What is the language enrichment method in Early Childhood Education.
Why and how to start teaching additional languages in Early Childhood Education setting. Methods and tools to help teachers implement language learning in the classroom.
Package 2:
123 Learn with me – Workshop for Education
Training for Early Childhood Education teachers and staff. Teaching solutions for positive motivation, arousing enthusiasm, embracing multilingualism and cultures.
Package 3:
123 Learn with me – Workshop for Education and Children
Language Clubhouse trainer visits the Early Education center and has a lesson for the children and teachers onsite.