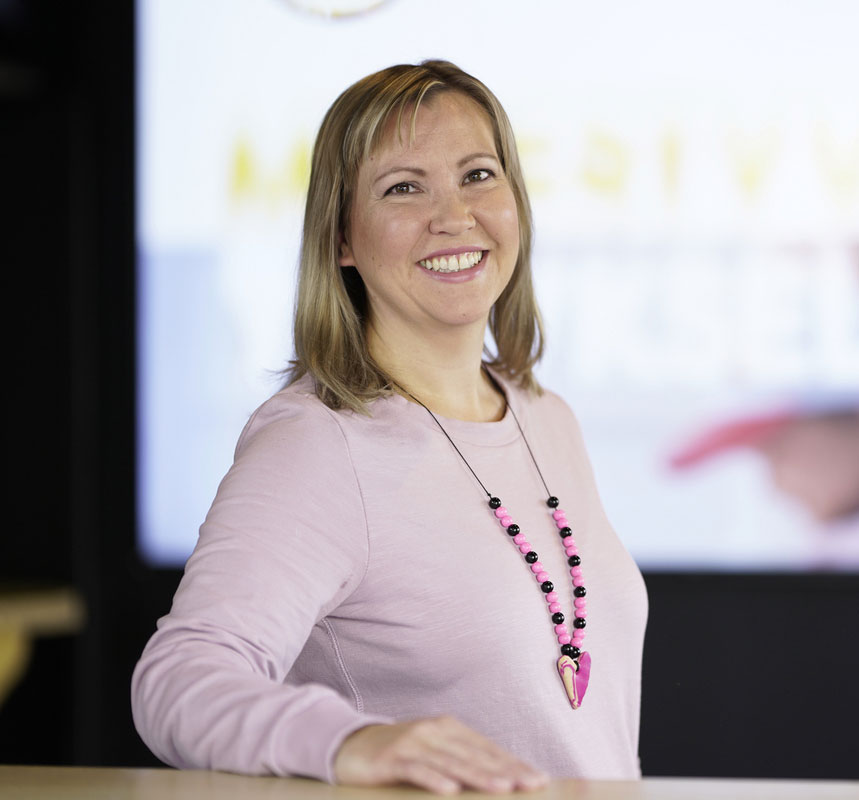 Founder
Becky Luoma
Becky has inspired Finnish children to learn English since 2004, when she moved from the United States to Finland. She has extensive experience working with children in early childhood education and care, social services and health care fields.   She has worked in child protective homes, in health centres, and education centres in the public and private sectors in Finland.  She has been involved in starting up new preschools and programs in Finland.  She volunteers in different organizations such as Parent-Teacher organizations.
Becky has a degree in Health Care and is a Certified Registered Nurse, Public Health Nurse, along with studying Nursing and Educational sciences, Baby- Friendly Training and Prevention of childrens' mental disorders/ Supporting early interaction at the professional basic level certificates.   Becky has implemented the language immersion method in teaching children of all ages English in language clubs, sports clubs, volunteer work and in early childhood education centers.  She has a passion to support families and their well being through preventative health and education means.
Now Becky wants to spread the joy and promote multilingualism supporting early language learning and promote family and child wellbeing in Finland and abroad.
"The two training evenings gave us strong support for what we have been doing here at Jouppi daycare for years. It was important to get familiar with the research that supports the working methods. New topics and issues came up during the training evenings and also lots of new ideas. The Language Shower method increases the significance of children's language development.
Training evenings rating 5/5. Nice and functional training sessions"
-Sari Rahkola, Jouppi Daycare Manager.

Education
Early childhood education staff training inspires professionals to start and develop foreign language teaching in their workplace, gives concrete ideas and clear operating methods. Language Clubhouse offers training all over Finland and abroad. We offer tailor made packages to suit your training needs.  We offer training in Finnish, English and Spanish languages.
Contact Becky and order your training package today!
Package 1:
ABC´s of
Language Enrichment
What is the Language Shower method in Early Childhood Education.
Why is it important to start teaching additional languages in Early Childhood Education setting. Methods and tools to help teachers implement language learning in the classroom.
Package 2:
123 Learn with me – Workshop for Education
Training for Early Childhood Education teachers and staff. Teaching solutions for positive motivation, arousing enthusiasm, embracing multilingualism and cultures.
Package 3:
123 Learn with me – Workshop for Education and Children
Language Clubhouse trainer visits the Early Education center and has a lesson for the children and teachers onsite.