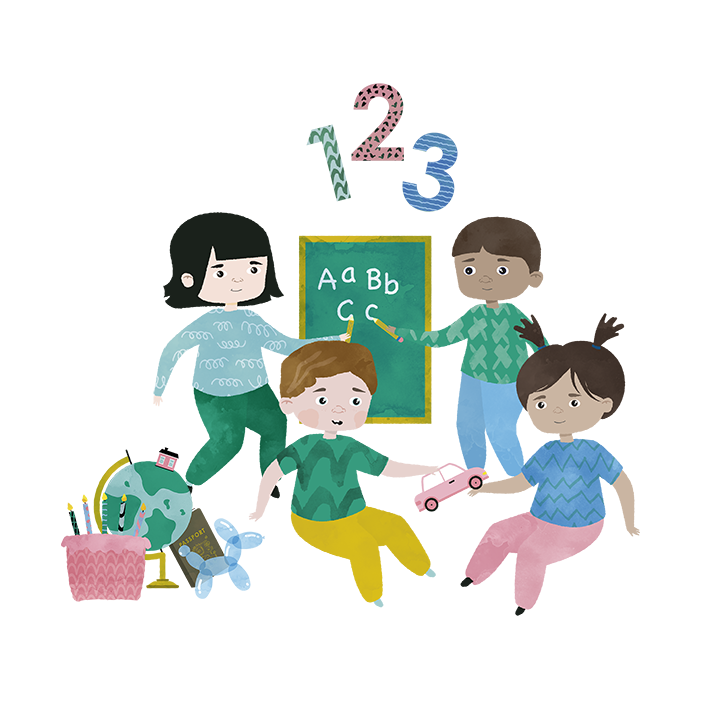 ENGLISH AS A SECOND LANGUAGE PROGRAM FOR EARLY CHILDHOOD EDUCATION
Weekly lesson plans and online live English classes with our professional teachers
A new lesson each week-  a lesson plan, teaching materials and we teach your class in our weekly online live interactive lessons. Join the weekly joint online live lessons with preschool groups from Finland and different countries. Our product and service is designed and developed in Finland and certified by Education Alliance Finland for high pedagogical quality. Our platform with pre-curated and certified content engages and motivates the teacher and children in English as a second language learning. The pedagogical lesson plans help teachers to align the educational activities with the children's learning goals and give tools for pedagogical assessment and documentation. 
Teachers from different linguistic backgrounds can feel safe and secure while using our program. Our online program is a flexible pedagogical solution to use in English as a second language teaching. Our program supports any international early years curriculum and is based on  the Finnish National curriculum for early childhood education and the Common European Framework for Languages (CEFR).
Our online platform and program for preschools contains pre-curated and validated content: includes 12 themed courses, 48 topic lessons with the plan and ready to use digital teaching and learning materials. With 48 videos, over 250 flashcards, 48 interactive vocabulary quizzes, songs, rhymes, stories, interactive games and printable games (memory, bingo), worksheets and more!  We give you the tools to implement fun and engaging English language learning in the group. Playing and learning together is fun!  
For Preschools
Teaching Materials