Together we are a learning community
Interactive and Fun Learning in our online live English clubs! No boring activities or sitting still. We play and learn through the experience! Language Clubhouse English classes are full of JOY!
One Father of two kids 6 and 8 years old living in Finland with a bilingual background gave us feedback about what his children liked about our online live English courses.  He said, "Both of my kids, 6 and 8 years old, love this online class! They look forward to learning some new English words every Saturday, and learning about new ones! They said their teacher is super nice and makes class tons of fun! Thank you!"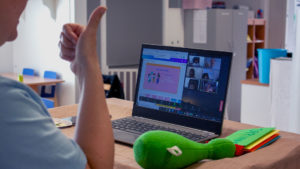 A father, Alex, from Russia told us he and his daughter (6 yrs) like everything about the online live English course.  Here is their
review video
.
We have a holistic approach when it comes to teaching young learners; our starting point is to notice the strengths, not the shortcomings or paying attention to difficulties. Interaction with others is more important than the need to understand everything. Our aim is to create positive images of different languages and cultures, and to introduce this through learning the English language. While your kid is learning another language at a very early age, they are also developing future skills. In this complex world we live in, learning a second language early can help them when learning more languages in the future. They will also gain soft skills like cultural understanding and communication.
We are now offering a free trial online class for new students who would like to join our online or offline after-school English clubs. Next course batches start in JANUARY 2022. Class size is small so hurry and reserve your spot for your child. We are offering English language clubs for beginners, A1 and A2 level.
SIGN UP for a free trial class using the
form
View our online live English courses from our
web shop
Find out about our Online Club teachers below: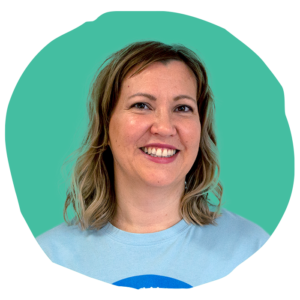 Becky Luoma – Finland/USA – knows all the best ways to spark learners motivation!
Becky has 10 years of experience teaching young children English in Finland at kindergarten, preschool and in clubs. She has lots of practical skills in how to teach young learners English. She has experience leading teams and training educators in the field.
Becky has a passion for motivating children to learn languages and cultures and helping them find their strengths in learning English. She also has 4 children of her own and is busy with sports and music hobbies.
Becky knows the methods and practices to create the right joyful learning environment!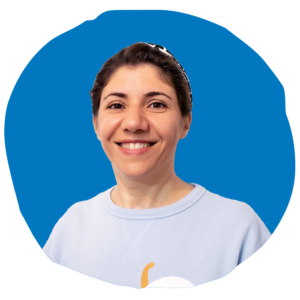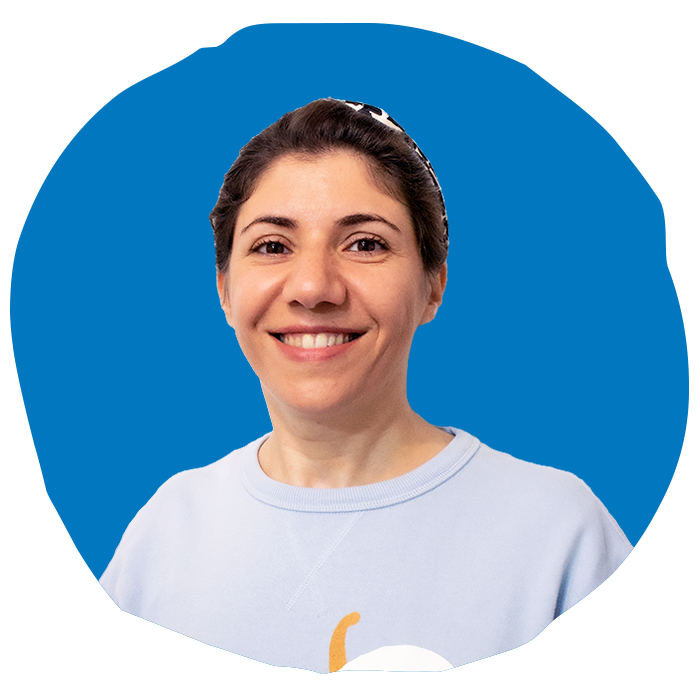 Rezvan Zonoubi – Finland/Iran – a philosopher, an expert in the field!
Rezvan has 15 years of experience teaching English to children and adults in Iran and Finland. Rezvan is a program manager, teacher and researcher for Language Clubhouse.
She has a Ph.D. in TEFL (Teaching English as a Foreign Language) as well as CELTA and DELTA certificates. Rezvan loves to teach English, has a passion to work with children and does a lot of research! Rezvan also speaks Finnish and Persian.
Revzan knows the science and pedagogy behind kids becoming multilingual!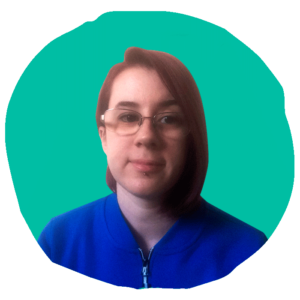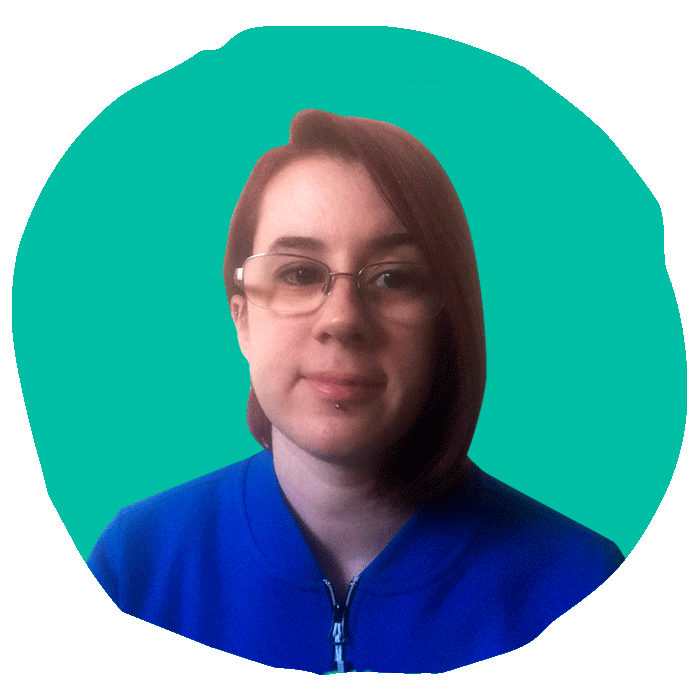 Nicole Chapman – Finland/England – English teacher, studying in MA in Early Language Education for Intercultural Communication in Finland
Nicole is an English teacher from England who has lived all over the world working and teaching languages, and spent many years in China. Nicole has 8 years experience working in educational environments all over the globe. Nicole is studying an MA in Early Language Education for Intercultural Communication in Finland. Recently she has spent 2 years teaching English online to children around the world. She uses different methods and themes to keep the classes engaging and interesting.
Nicole has the knowledge and experience of working in international environments.
Our teachers are constantly measuring the impact of our courses with the children in the offline and online English courses.  We ask the kids after each lesson what they liked and what they want to do more of. One thing we notice in our offline English clubs the kids love our new topic course  WORKBOOKS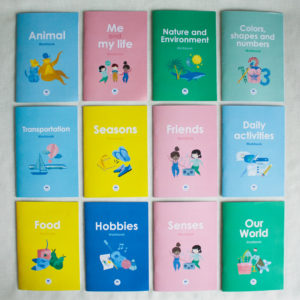 Follow us on Facebook for a chance to win a 12 pack for your kid.  We soon be posting a Holiday Drawing.
We also can see how kids relate to our  7 language Clubhouse characters, Lotta, Max, Kevin, Saga, Jawid, Noriko and Hilda. These characters help with linguistic and cultural understanding in many ways, for example in through the character stories that the children can relate to on a personal level.
Welcome to try us out and become part of our learning community! Seasons Greetings from us to you and yours!