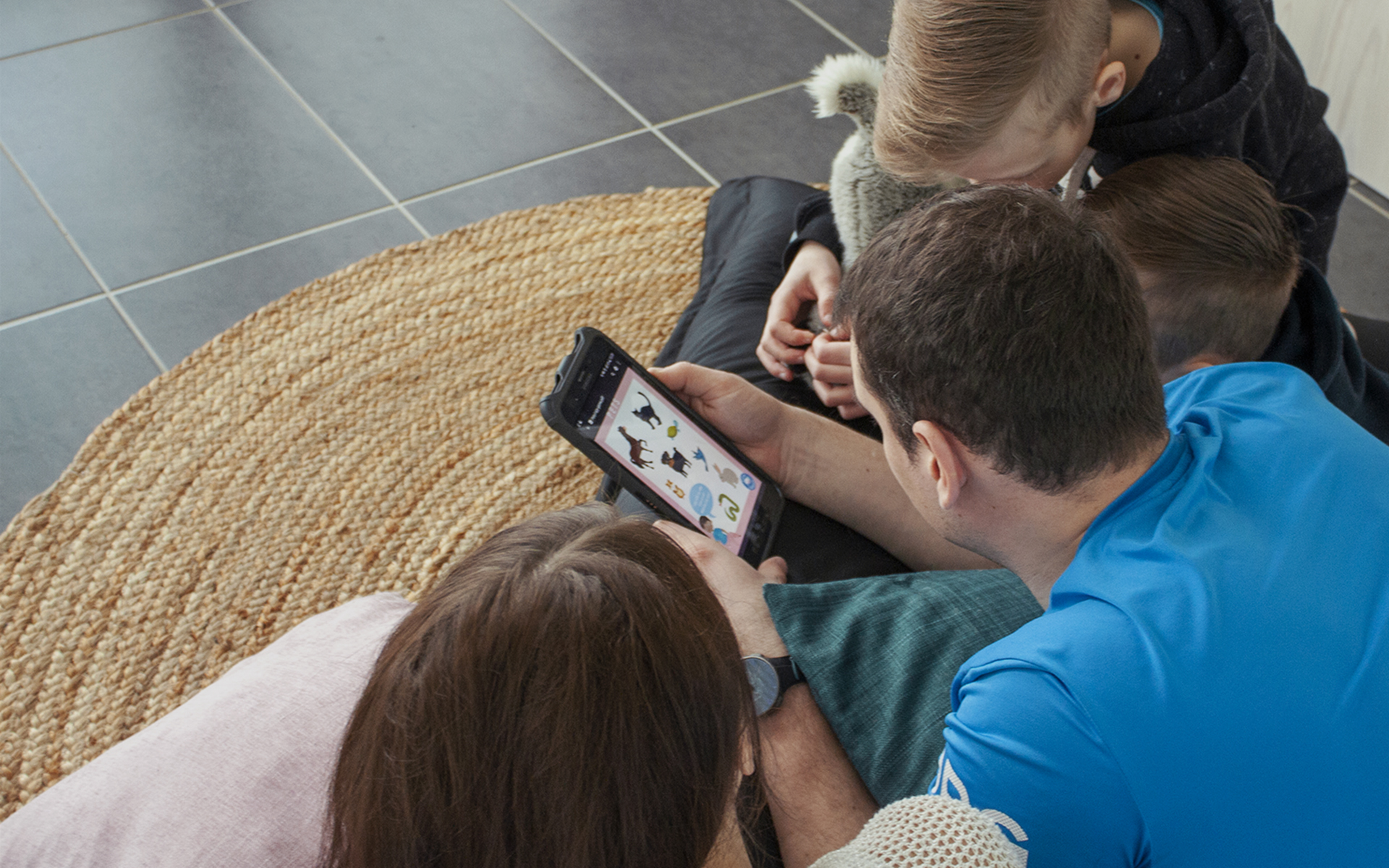 The concept of "screen time" in child development has, over the last 20 years, become quite a controversial topic. Reports citing research that screen time is bad for children's development, health and well-being fill the news and media. Language CLubhouse does not dispute this research. We want to remind parents and educators that in the modern world, more children are exposed to more screen time for entertainment and distraction.
The primary issue is kids who are entertained or distracted by screens are often not engaged. They are not interacting. Nor are they doing things which promote healthy growth and development. Passive screen time should not replace playing, story-telling, reading, or problem solving.
Different Types of Screen Time
Physical interaction with adults and children is highly important for very young children, and children younger than 2 are more likely to learn from unstructured play and interaction. After this point, the quality of media is a more important factor than the amount of time.
Consider the following uses of screen time:
A video-call with a family member
Playing mobile games like candy-crush
Online educational content containing interaction
Watching TV, for example, Spongebob Squarepants
These are all programmes requiring use of screen time, but not all programmes are made equally.
A video-call with grandma is interacting with family, and should never be rationed. Watching TV or playing certain games can be very passive. Whereas, learning can be very difficult without interaction, language learning even more so.
Educators, parents and carers should be aware of these differences and use them to create rules for their kids time in front of screens. A one-size-fits-all approach does not work. What is enough, appropriate and necessary depends on the child, the family situation, and how much interaction is available in and about the environments kids are exposed to.
We must also be aware that the internet, screens, online content and digital literacy are all immensely important for our adult lives. Since the pandemic, many more adults are working fully or partially from home. Introducing kids to quality programming sets them up well to develop their digital literacy skills.
What can parents do?
There are several things parents can do to ensure kids are getting quality screen time:
Preview programmes, games, apps or classes before allowing kids to play with, use or attend them.
Supervise kids while they are in a virtual environment. This helps keep them safe online and provides a basis for future interaction.
Interact with kids about the programmes, games and apps they have used during the day. Find out what they have learned, and discuss! *see – this is MUCH easier if you have already supervised their time.
Search for options which are interactive and engaging, rather than those which simply require kids staring at a screen or mindlessly swiping.
Our Programme
Alexi is very engaged in his online class. He is learning and communicating with his friends about animals. His drawing shows us what pet he wants – a pet crocodile. 😱
Our programme, while it does use screens, is a high-quality, language learning program with interaction at it's heart. We recommend parents use our program to help them interact with kids in English.
There are 3 levels to our programme:
Basic Monthly :
This gives you access to our program. This includes songs, rhymes, stories, interactive games and worksheets to help introduce kids to English. In addition, you will be able to attend 2x 25 minute classes per week with one of our teachers to help introduce kids to the week's target language.
Find out more about our online programmes here
Follow Language Clubhouse on Facebook and Instagram.
To learn more about the Language Clubhouse accredited program please contact Becky Luoma, whatsapp: +358409114110 or by email: becky@language-clubhouse.com